New Centre Research Leadership Structure – 1 July 2020
In response to the external review led by Prof Ian Chubb in February 2020 and in light of new growth in projects and funding, the Trusted Autonomous Systems Defence Cooperative Research Centre is realigning key roles as the Centre expands.  
From 1 Jul 2020, Dr Simon Ng will be Chief Engineer (CE) and Dr Kate Devitt will be Chief Scientist (CS). 
Research leadership will continue with the triumvirate of Jason Scholz, Kate Devitt and Simon Ng—each bringing their unique and complimentary backgrounds and experience to accelerate sovereign capability in trusted autonomous systems for the Australian Defence Force (ADF).  
Chief Engineer – Associate Professor Simon Ng 

Simon graduated from Monash University in 1998 with BSc, BEng and PhD (Eng). He began his career as a Post-Doctoral Fellow at CSIRO before joining Defence Science & Technology (DST) in 2001, where he developed techniques for multi-sided non-zero sum techniques for strategic experimentation. In 2004, Simon moved to DST in Melbourne, specialising in applying systems engineering and systems thinking methodology to a broad range of programs in support of Defence surveillance and response capabilities, Defence space operations and the development of autonomous aerial systems. He was formerly DST's Group Leader, Joint Systems Analysis and Aerial Autonomous Systems, and Associate Director of the Defence Science Institute. He remains a DST scientist one day a week, fulfilling the role of Australia's National Lead on The Technical Cooperation Program Technical Panel AER TP-12, "UAS Integration into the Battlespace". Simon is a Graduate of the Australian Institute of Company Directors. He brings this wealth of experience to the role of Chief Engineer at Trusted Autonomous Systems.  
Chief Scientist – Dr Kate Devitt 

Kate Devitt graduated from Melbourne University with BA(hons) history and philosophy of science and psychology. After working with Accenture on the CAMM2 Project for Defence she started her PhD at Rutgers, The State University of New Jersey. Kate has used her expertise in cognitive science, epistemology and ethics to lead transdisciplinary teams building decision support tools for industry as well as co-founded a startup (mentored through MIT REAP). In 2018 she joined DST as a social and ethical robotics researcher and maintains a part time permanent position with DST two days a week alongside her role as Chief Scientist of the TASDCRC. Kate is currently assigned to ADF Covid-19 Task Force providing specialised advice regarding social and ethical aspects of data, technology and AI systems that may be considered, developed and employed as part of the Operation. She is Australia's representative for the TTCP AI Strategic Challenge and is contributing to NATO and UN discussions regarding frameworks for human control of robotics and autonomous systems. Kate is leading the 'Trust and Safety' chapter for Australia's Robotics Roadmap (V.2). She is co-editor of Good Data (2019) with realistic methods on how data can be used to progress a fair and just digital economy and society. She is also a research fellow with the Co-Innovation Research Group at the University of Queensland, an inter-disciplinary research group crossing conventional boundaries comprising social robotics, interaction design, software engineering and human-computer interaction. Kate is passionate about how autonomous systems should be designed within the large sociotechnical systems within which they are built and deployed, particularly ethical, legal, and regulatory structures to achieve social license to operate and trusted adoption.  
CEO – Professor Jason Scholz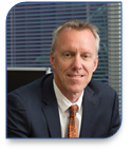 Jason is the Chief Executive Officer at Trusted Autonomous Systems and also contributes research leadership in the Decision Sciences. His formal background in Electrical and Electronic Engineering (Bachelors Degree and PhD), and over 30 years experience in AI and decision-making covering all areas of Command, Control, Communications and Intelligence (C3I).  
Jason was Exchange Scientist with the US Air Force Research Lab in New York state. He was research leader for the Vital Planning and Analysis (VIPA) system which saved Defence well over $120m and is in operational use. Prior to commencing with Trusted Autonomous Systems, he was responsible to the Chief Defence Scientist for the Strategic Research Initiative in trusted autonomous systems, and to the five-eyes community as chair of the Autonomy Strategic Challenge which culminated in 2018 in Autonomous Warrior 18, the largest trial of autonomous systems in air, land, sea environments ever conducted. Jason is a graduate of the Australian Institute of Company Directors and a tenured Innovation Professor with RMIT University. Jason is passionate about building sovereign capability for the Nation, and ensuring the high-impact research, development and innovation of the Centre transitions for operational use by the ADF.  
https://tasdcrc.com.au/wp-content/uploads/2020/06/CECS-Roles-1-July-Blog.png
454
542
TAS
https://tasdcrc.com.au/wp-content/uploads/2021/12/TAS_Logo_FA-smart-small-and-many-scaled.jpeg
TAS
2020-06-23 23:49:03
2022-01-14 10:42:06
New Centre Research Leadership Structure – 1 July 2020