NEW – SeaWolf 12m AUV Project Underway
Initiated and overseen by Trusted Autonomous Systems, funded by the Royal Australian Navy (RAN), Warfare Innovation Navy (WIN) Branch, with expertise, hardware and manufacturing from Cellula Robotics, the SeaWolf pilot project will develop a demonstrator 12m Autonomous Underwater Vessel (AUV) and existing technologies by early-2023.  This project has been under discussion with RAN for 12-months and under contract for 6-months. Cellula Robotics have demonstrated experience in the delivery of AUV technologies and are in the final stages of establishing an Australian based entity to further the next stages of this project including Australian-based manufacturing.
The SeaWolf project is engaging with a range of Australian-based experts to deliver a prototype AUV and to harness technology, manufacturing and regulatory expertise to develop future AUV capability for the RAN.  TAS have contracted Cellula Robotics, Mission Systems, Ocean Wave Consulting, East Consulting Services and Cellula Robotics have also engaged a range of expert sub-contractors on this exciting project including the world renown Ron Allum Deepsea Services.
Trusted Autonomous Systems are a Defence Cooperative Research Centre funded through the Next Generation Technologies Fund and are not conduced for profit. Trusted Autonomous Systems also receive funding support from the Queensland Government.

Through disruptive innovation, Warfare Innovation Navy (WIN) Branch enables the Royal Australian Navy to be at the forefront of asymmetric warfighting for joint integrated effects. The iDrogue project, initiated by Trusted Autonomous Systems, led by Ocius Technology, and funded by WIN Branch, was established to develop and demonstrate a novel Autonomous Underwater Vessel (AUV) launch and recovery system. Ocius, a leading Australian innovator, is partnered with the Australian Maritime College and University of New South Wales on this exciting project. This pilot project is being conducted over 12-months, through 2022.
The ultimate aim, with further funding, is to develop an intelligent robot based on biomimicry that can launch and recover 'any AUV, from any platform in virtually any sea state'
AUVs are in increasing use by modern navies. The current method of launching and recovering AUVs is undertaken by humans at the sea surface level.
This pilot program will exploit advanced robotics and autonomy to undertake functions at calm depth and without human involvement. In the next 6-months the iDrogue will be automated and the design reviewed.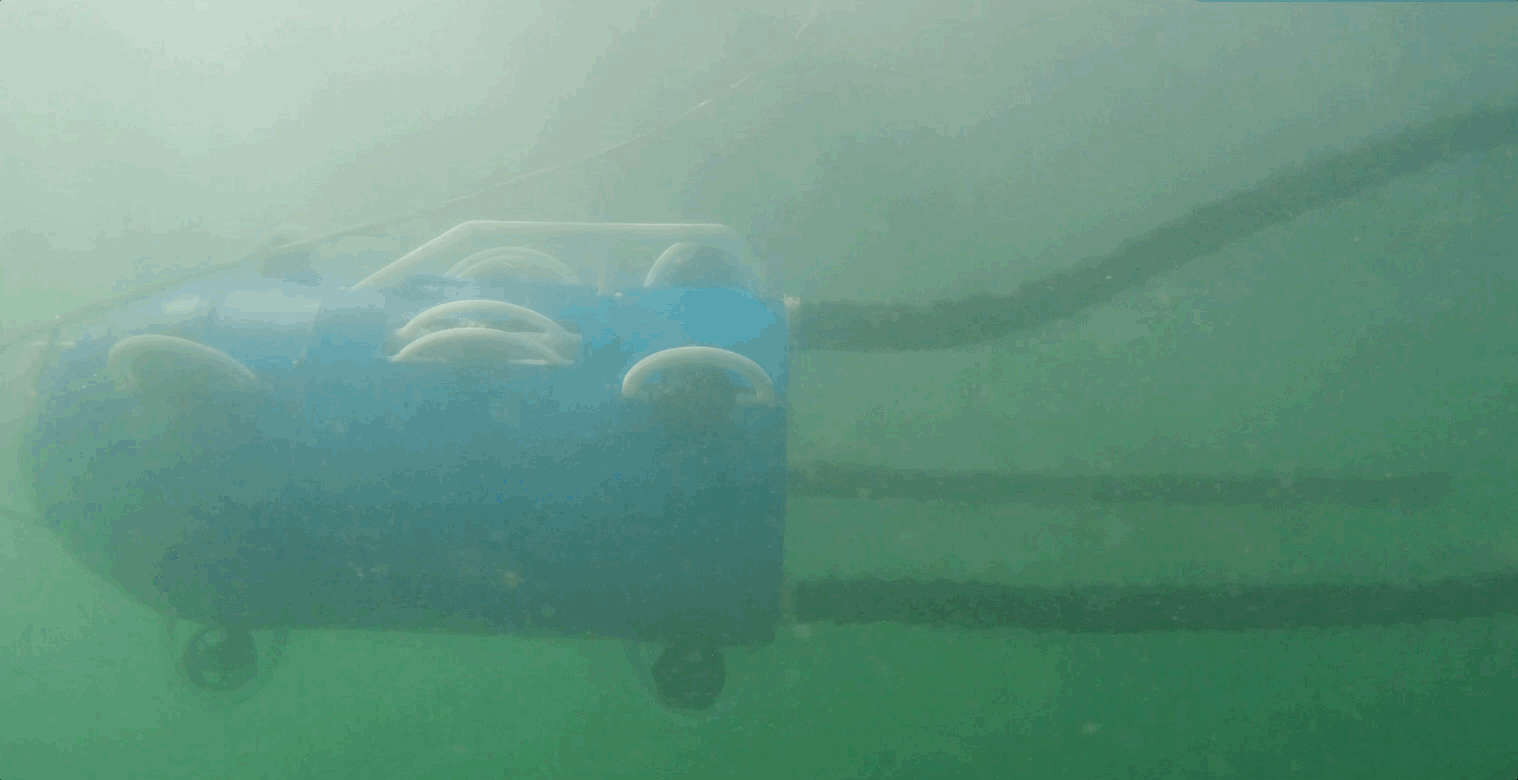 River testing
NEW – Patrol Boat Autonomy Trial
The Patrol Boat Autonomy Trial led by Austal on behalf of the Royal Australian Navy, Warfare Innovation Navy (WIN) Branch will establish robotic, automated and autonomous elements on a decommissioned Patrol Boat. This will provide a proof-of-concept demonstrator for optionally crewed or autonomous operations and explore the legal, regulatory pathways and requirements.
Austal are uniquely placed to undertake this project being the original designers and builders of the Armidale-class vessels. Austal have partnered with L3 Harris on the project. This project presents a significant opportunity to inform current and future maritime capability acquisition, and to build sovereign Australian capability in the autonomous maritime platform domain. It will pave the way for further work to achieve sustained and sustainable optimal crewing, to improve safety of Australian Defence Force (ADF) personnel and expose the Naval workforce to these technologies and other elements of the Navy RAS-AI Strategy 2040 including normalising human-machine teaming.
Trusted Scalable Search with Expendable Drones
Distributed aUtonomous Spectrum managemenT (DUST)
Justified Autonomous Unmanned Aerial System (UAS) Effects
Led by Skyborne Technologies and Cyborg Dynamics Engineering with the University of Queensland (UQ) and DST. Approved by the board in February 2019. The project aims to research and develop autonomous live reconnaissance effects assessment using AI and machine vision for day and night UAS operations over land. The system aims to advise operators on the legal and ethical aspects of fire support missions in near-real time.
The project has developed a technically mature system using state of the art neural networks, decision support capabilities, and middleware. The project outcome is now referred to as Athena AI and you can read more here about the system or click on the image below.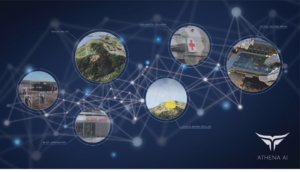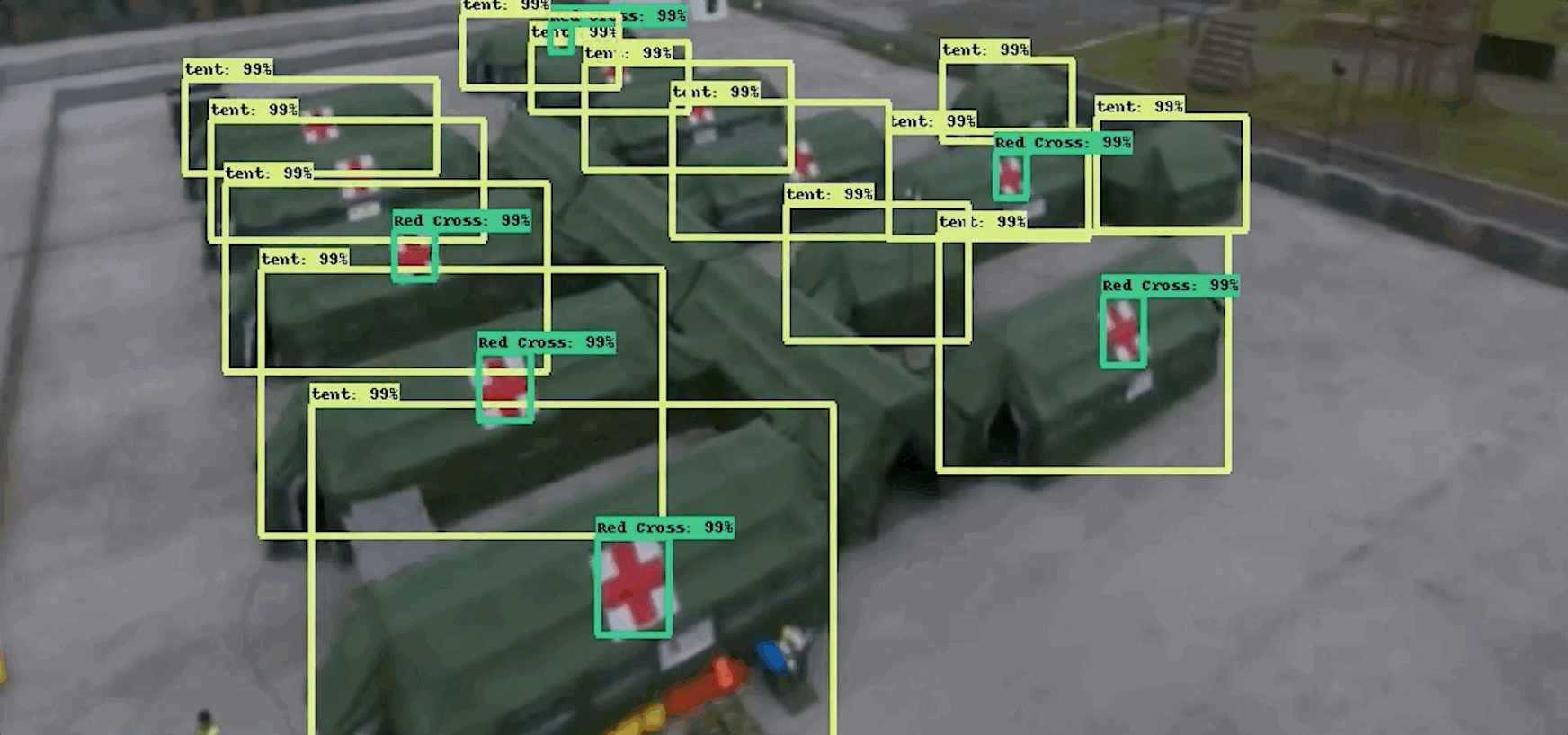 Recognition of symbols of protection by AI systems can provide an 'ethical safety catch'.
Cognitive Intelligence Surveillance Reconnaissance
Led by Boeing Australia and approved by the TAS Board in March 2019, this project will examine the embedding of machine learning techniques on board an uninhabited system to better understand and react to the environment. The project will design and test cognitive artificial intelligence algorithms to enable sensing under anti-access conditions and to navigate and conduct advanced behaviours in contested environments.
This pathfinder Project is now completed with consideration of future research underway. Media on this project is available from September 2019 and the conclusion of the Project in September 2020 where successful flight test missions were demonstrated.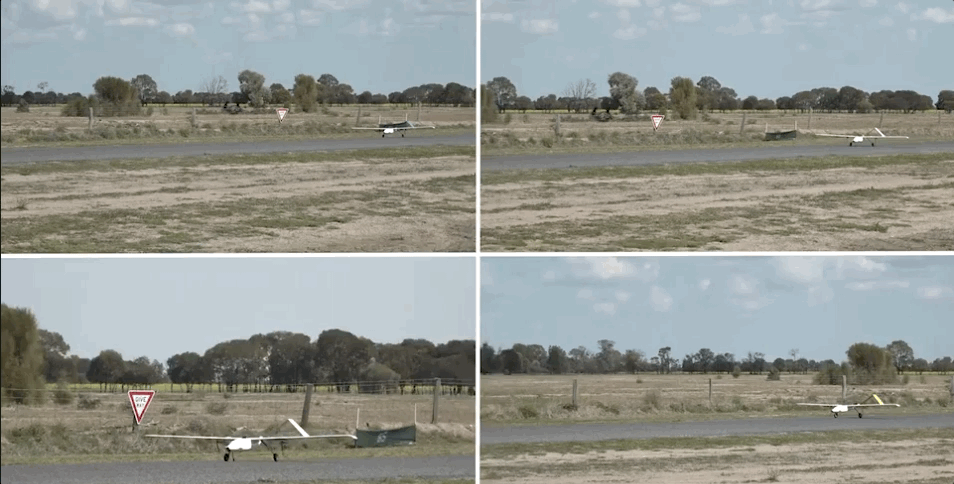 Extract from a Boeing demonstration video, view more on links.
Trusted Autonomous Ground Vehicles for Electronic Warfare
Mine Counter-Measures in a Day
Thales is partnering with DST, Academia (Flinders University, University of Sydney, University of Technology Sydney and the Western Sydney University) and Australian SMEs (INENI Realtime, Mission Systems) on a research and development study for new autonomous technologies and training solution to revolutionise mine clearance in littoral operations.  The five-year, A$15 million innovation project aims to develop technologies that enable a fundamental change in littoral operations, transforming this phase of the Mine Counter-Measure (MCM) mission.  The 'MCM in a Day' project will design, develop, test and evaluate various teams of micro Autonomous Underwater Vehicle (AUV) swarms and Autonomous Surface/Subsurface Vessels (ASVs) to deliver autonomous mine clearance research and technology that support and assist amphibious zone preparation. This new autonomous approach has the potential to support a significant operational step-change to the Royal Australian Navy by removing ADF members from harm's way and accelerating the speed of mission execution.
The work is an addition to Thales existing experience in the field of autonomous Mine-Counter-Measures systems.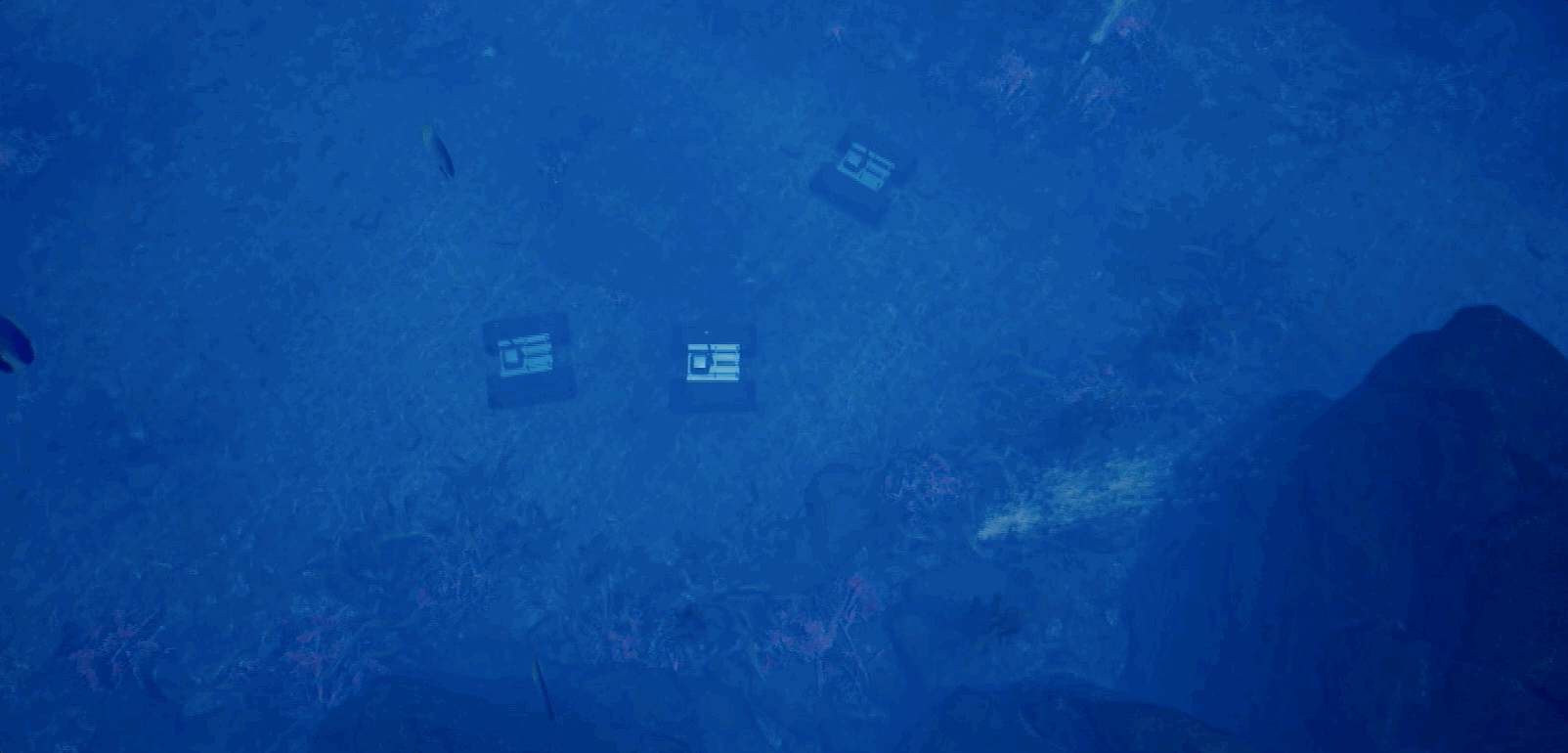 Imagery extracted from a Thales MCM Concepts video.
RMIT (Research) is leading a project for a self-organising, low-cost, high-altitude balloon constellation (pseudo-satellite) for persistent surveillance and communications. The lead is supported by a range of partners including LUXAerobot, the ADF – Defence AI Centre, SmartSat CRC and others joining soon. This project aims to deliver an initial prototype stratospheric self-organising balloon constellation for persistent ISR and communications, specifically to test key control algorithms and sensing capabilities for a full-scale project. It is a proof of concept for low-cost constellation to support persistent ISR and comms in military operations over land and sea; replace high-cost, low persistence space-based solutions; deployable from anywhere. The initial concept will consider bushfire monitoring as an application.
The Firefly pathfinder Project concluded and with lessons learnt transitioned during 2021 into a multi-stream High-Altitude Pseudo-Satellite (HAPS) Challenge led by RMIT and including TAS, SmartSat CRC and the RAAF Air Warfare Centre.