Accelerating cross-domain autonomy – 15 June 2022
Following the success of the Trusted Autonomous Systems Symposium in Townsville in 2021, TAS will be hosting the 2022 Symposium in Brisbane on Wednesday 15 June with the theme 'Accelerating cross-domain autonomy'. The programme is being finalised and is structured thematically on the domains: maritime, land, air & space, common control and spectrum. Updates will be posted here progressively until finalised.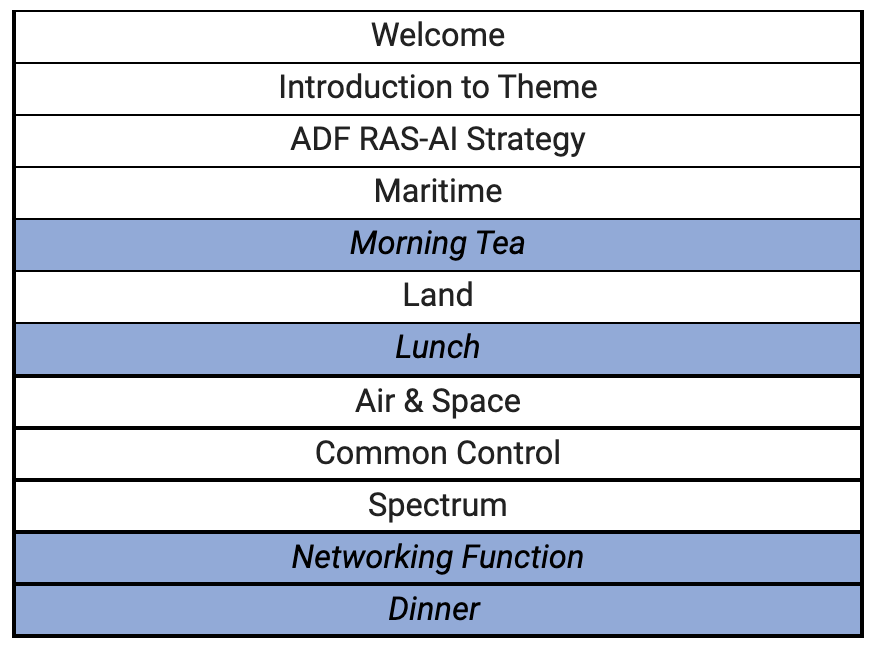 To simplify travel arrangements, this is a single day event with a Symposium Dinner. All sessions will occur at the landmark location Customs House.  The registration page will be linked here very soon. There will be a limit of 200 attendees. The Symposium is not being conducted for profit and the low registration fee is to meet delivery outgoings. 
Further details of the programme and speakers will be posted on the website when confirmed. Hybrid virtual broadcasting will be available although full-value will be gained from an in-person attendance. 
There are a range of affordable hotels near Customs House for those travelling to the Symposium.
Queensland venue requirements necessitate double COVID vaccination for physical attendance.  Should there be any changes to the delivery due to COVID, registrations are not refundable but will be converted to a virtual registration. Current Queensland Government advice on COVID is available here.
Thinking Swarms Workshops
For parties that submitted an abstract and EOI for the Thinking Swarms Workshops, these will be held on the preceding the Symposium with dates and location to be confirmed shortly. This will be an additional registration on the link and there is a small additional fee to cover administrative costs equivalent to an academic workshop.  The workshop is designed for nominated participants rather than observers.
We look forward to interacting with you in June.
Trusted Autonomous Systems is supporting Defence and industry to:
Deliver world-leading trusted autonomous and robotic Defence technologies
Build innovative IP through targeted research and technology programs
Assist Australian industry to develop new, improved and competitive autonomy technologies
Evaluate the utility of autonomous systems through capability demonstrations.
Trusted Autonomous Systems is funded by the Commonwealth Government through the Next Generation Technologies Fund (NGTF) and Queensland Government through Advance Queensland.